In December 2021, the National Science Foundation accepted our pitch to re-submit our full SBIR Phase 1 grant proposal. If funded, we will introduce the brand in student developed research at NMSU and UNM, likely starting in the fall of 2022. We plan to update the present site and start a highly efficient mobile app providing video streaming and financial security utilizing individual devices versus centralized data sources. Our studies will examine past and future visions to gain culturally sensitive approaches to market beyond the Phase 1's year long funding. We'll discover peoples thoughts for a virtual/augmented metaverse reality versus efficient connections to grassroots experiences, and prove how relating regions can be more beneficial than today's social media's approach to connecting individuals.
Join the site to keep tuned. Go ahead and upload an event or a product. We are open to comments. You can reach use at E-mail.
---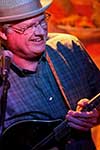 John Cole: CEO, founder and lead developer
John has spent most of his career as a graphic designer. From the start of the web he has been aware of what has become the dominant forces defining today's internet. He is more than willing to break the status quo in order to bring a better structure built for regional underserved communities everywhere with this disruptive and truly democratized social resource media.
In October 2015, John started to learn PHP, CSS, and MySql ... bootstrapping Muezbiz with some volunteer help. He continues to build many business capabilities required for an internet entrepreneur including project management to HR. The culture Mr. Cole is framing is referenced as a regenerative framework where transparency is very important and individuals contributions are highly regarded. All the pieces necessary for building a sustaining grounded business to clearly compete.
Awards: In the summer of 2018, John was awarded ABQid's lean startup workshop at ProjectY in Los Alamos, New Mexico. In the spring of 2020, John was awarded participation in the NMFast program — mentored by Del Macky out of the Arrowhead Center at NMSU — on how to submit to the National Science Foundation a SBIR/STTR grant. The NSF accepted our initial pitch requesting interest in the full proposal in September, 2020. On December 3, 2020 the proposal was submitted. If funded, studies will begin at NMSU, UNM and CNM in the summer of 2021. He is also a YCombinator SUS2018 graduate.
John's Past and Present: Santa Fe OneHeart monthly magazine, 2009 – 2012, publisher with nine subcontractors from editorial to delivery. Freelance graphic designer specializing in design and production of art books, catalogs, and many local print magazines with customers including Museum of New Mexico Press, The University of New Mexico Press, The Smithsonian Institute Press. Marketing designer for The Johns Hopkins University Press, 1982 – 1986. Rhode Island School of Design, BFA 1979. New Mexico Military Institute, 1971.
---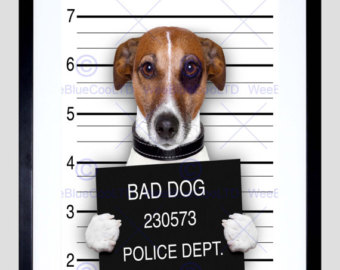 Malachy O'Connell: Developer at large. A full stack developer with a focus on Ruby.
Malachy volunteered time occasionally guiding this older guy some much needed help. I met Malachy at a Santa Fe Incubator start up event in 2013. We continued to meet at the Code4 Meetups. Presently, he is fully employed at Los Alamos National Labs.
---
Consultants
The Arrowhead Center, New Mexico State University; Del Mackie, NMFast; Activate New Mexico; Santa Fe Innovates; ABQid; and Santa Fe Incubator. David King, Entrepreneur, MBA, CMA, CPA mentoring finance. Yun Li, Arrowhead entrepreneur in residence mentoring startup strategy and investment.
---
Music is our first vertical market
Muezbiz plans to grow beyond music with its approach to marketing and distributing with revenue sharing focused on regions within user's interests. In the future, any digital downloadable product may have a home in Muezbiz.com.
John Cole
John's portrait above, was taken by Santa Fe, New Mexico photographer Coad Miller.
I was playing mandolin at El Farol during Tone Forest's Tuesday night blues jam.